Wedding Photography in Lake County
Wedding Photography in Lake County

Welsh Studios - "Less than you will expect to payfor what you will experience"
If you are looking for a Lake County Illinois Wedding Photographer
with unequalled expertise, credentials and professionalism at a reasonable investment. You can stop clicking around! Lake county roots since 1992! Award winning quality and internationally acclaimed work at affordable investment.
Started from a home business in Mundelein
, Moved to Lake Villa, Wadsworth, Round Lake Heights and finally Ingleside, Fox lake.
Wedding photography is an art.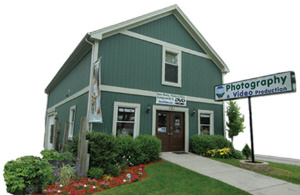 Wedding.
Family Portraits in Lake County, IL
Welsh Studios - "Less than you will expect to pay for what you will experience"
A unique approach
from a visit to the mall photographer. You will receive a personal portrait session with the owner, John Welsh. At your home, favorite park or destination spot. Your personalized portrait session will be a vast departure from the mall photographers 2 hours of training and their 5 memorized poses from the training manual the opened once as they hurry with your family's pictures so they can take their break!
Your family is unique
and needs a custom portrait session to best suite your family. In a friendly warm, familiar location. Natural surroundings your kids are used to help them look natural and produce a more pleasant, flattering smile. Surrounded by the family they love you will cry tears of joy, the first time you view your beautiful wall portrait!
Enjoy your wall portrait every day
with an adequate sized wall hanging for your home's decor. Enjoy your portrait ever day in a prominent spot. You don't want to just come across your photograph when you are dusting!
Children Portraits for Lake County
Welsh Studios - "Less than you will expect to pay for what you will experience"
You need a photographer
who is good with kids! Our owner and founder John Welsh has 8 children of his own, 13 nieces and nephews and over 30 cousins. Add in the thousands of children at hundreds of weddings and you have a photographer with the skill and patience that your child wants and needs.
Fantasy portrait
sessions as your child's favorite super hero or princess on location, not in a studio. You child will be relaxed and become a new person alive their character for your unique once in a lifetime portrait that you will both cherish. Who will love it more!?
Capture pure emotions
that are the essence of your child. That unique look and smile. Careful attention is taken to help you attain that priceless portrait that is sure to become a family heirloom. Only to be topped by your next portrait when it comes times to update the next important stage in your child's development. Complete your family's wall decor with the lives of your children!
There is no substitute for experience. Trust the experts.