IRON CLAD GUARANTEE We want you to be 100% THRILLED not just satisfied with your photographs.
portraits
Preview hundreds

of weddings in our library. Search for samples from YOUR locations Right NOW

photographers

Start your family with a company that values family values! <*><
videographers
Honored

member

of WPPI. Wedding & Portrait Photographers International'.
portraits
As seen live T.V. nationwide on WGN. CBS, ABC, NBC & FOX TV networks

photographers

Internationally Award Winning
videographers
Deep Chicago area roots and decades of expertise and stability will archive your Lake County wedding photography & ensure you of a worry free wedding experience
portraits
S i n c e 1 9 9 2 Valuable EXPERTISE Family Owned with Family Values.

photographers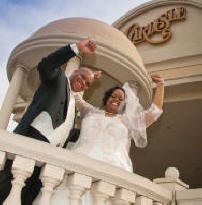 "After meeting John and viewing his work there was no question in our mind about who our photographer would be. We made a deposit that very night and we can both confidently say that it was money well spent. We loved his professionalism leading up to and on our wedding day, and We can't stop looking at our wedding album! He captured every single detail John and his staff are amazing people. They are extremely accommodating, friendly and talented. We highly recommend everyone use Chicago Wedding Pictures for any moment in life that you want to remember as perfect as the actual occasion.

Thank you for capturing the best moment of our lives. We love you and your work.

"

Mary & Darrell Johnson, DesPlaines, Illinois March 27th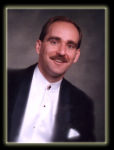 My name is John Welsh, I am the owner and founder of Welsh Studios' Chicago Wedding Pictures. I have been preserving priceless wedding emotions for almost 20 years. Weddings are not just a job for me. They are a passion. I love witnessing loving couples get married and I love preserving those emotions and genuine, unabashed excitement to help my clients see what I see! Sometimes the emotion is so heart filling that I've been known to tear up a little myself.
Please give me a call at 847-587-1234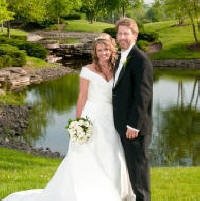 "There are so many perfect pictures of our beautiful day. You have captured every irreplaceable memory. I am amazed at how wonderful they all turned out. We are so happy with everything. I have so many favorites that it is hard to choose just one. I wish we could have taken you with us on our honeymoon."
Melanie Burgett- Beach Park May 22nd
You will always receive in every wedding, regardless of how much you invest. Our Exclusive online bridal album. Your own wedding webpage with all your best images showcased for your guests. No limit on how many of your images are preserved. No limit on how long your original images are hosted online. FREE images disc. You will receive all your original printable images in .jpg files that you own. FAST previews. Your original images to relive online within two weeks. Affordable online ordering. Have color, exposure and density corrected images professionally printed and rushed to your door from just $4.95. Your guests will thank you for this one! Online original images that you can zoom in a crop to your specification in the comfort of your home. View a full screen slideshow of your entire day online anywhere in the world! - and more! The best photographers, the best in Chicago Wedding Photography!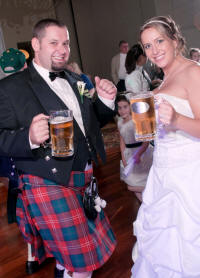 "Chicago Wedding Pictures exceeded our expectations of a photography company. From the day we met with them, they outlined their services and the plan for our special day. They kept in close contact with us up until the day of our wedding to ensure everything went without a hitch. Though I imagine they have many great photographers, we were lucky enough to have John, the owner, shooting our wedding. He captured moments that will let us celebrate the occasion for years to come. His style and technique really stood out in the photos. I would recommend Chicago Wedding Pictures for your special day and receive the same feelings we did."
John Chisholm, Minooka, IL September 18th
Recommendation Wall Portraits as Home Décor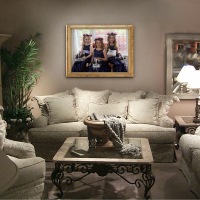 A Wall Portrait hanging in your home adds breathtaking beauty to your living space unlike anything else! What better way to share the special love of your family with the special people in your life. Invest in an adequate sized wall portrait that will bring you immense pride and tremendous joy throughout your day rather than when you come across it while dusting.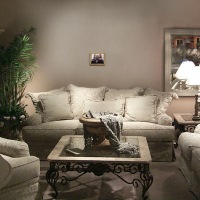 Same Portrait displayed as an 8x10
---
Start your family with a man who values family values. Meet my wife Kathy with our 8 children, ages 3-18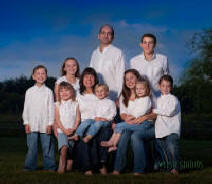 Many more OPTIONS available. Cards, Covers, Prints, Canvas Wraps and more. Click Here
It's your wedding day! All your bridesmaids have arrived at your house
and your mother is helping you slip into your wedding dress. The dress you searched tirelessly for all over the city! You've had so many fittings to make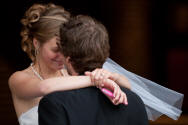 sure it was going to be the prefect fit to help you look fabulous! Then you put on your tiara and veil making sure not to mess up your beautiful hair. Next, your perfect shoes. All the while all you're thinking about is him! This day that is finally here and you continue imagining your married life together!
How will you best re-live how magnificent everyone looked, the little details you meticulously worried over. This day you have poured so much attention, time and money should be properly photographed with meticulous detail in all the splendor that you will need years and generations to yet to come. I promise you're not going to miss a thing!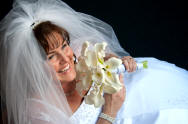 Snapshots can take a picture but our photographers craft an image. Your attention to detail deserves the best photographer. One that actually cares about your day, your details and your priorities! Years from now, you will be so thrilled that you made the right decision! Your Welsh Studios Photography will be the best!
---
8 4 7. 5 8 7. 1234
"As a bride-to-be, I knew that the photographer was an important decision. But it wasn't until after the wedding that I realized HOW important it was. With John, I could relax that day because he exuded skill, confidence, creativity, kindness, and control. And those last two items are critical, especially when directing your wedding party how to position themselves or patiently waiting for a family member to take a personal picture while we are in the middle of the professional shots. He works non-stop the entire day, somehow managing to capture moments from multiple angles, making his incredible effort look so easy. And if all of that is not enough, he gave the best advice in planning the timeline for the day. John was referred to us from friends. They explained how hard-working and passionate he was, so we knew the pictures would be good. But now that we have seen our pictures, forget "good" . . . they're PHENOMENAL!!!! We keep getting compliments on them from guests and I can't stop looking at them!! In fact, I have a friend who got married just months earlier and she was so disappointed with her pictures that after viewing our pictures, she is seriously considering recreating the day and hiring John to retake them! The day goes so quickly. And thanks to John, it went smoothly. And now we have stunning pictures so that we can relive all of the special moments. If you are looking for an affordable photographer who will beautifully capture your memories the first time (or second!), we can't speak highly enough of John! Thank you, John!"
Kristin and John Markovich - St. Charles, IL January 15th
---
We Love weddings! We put it right in our name! How many other Chicago area Wedding photographers do? Photographers doing weddings today all to often do them because they need to, not because they enjoy it.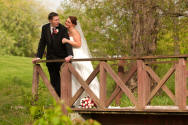 We preserve weddings because we love it... and it SHOWS! We understand that you want to look fabulous! You want to remember minute details you just can't let go. You want be able to relive the glory of your incredible day with future generations to come.
You know that more people will see you in these photographs than any other you have taken or may capture. There are no do-overs in wedding coverage! You need a wedding expert that will thrill you with their results! Results you can't wait to share with your friends, you can't wait to start planning your bridal album, can't wait to select that one extra special image for your sofa portrait, over the fire place portrait, the emotional gift for your mother.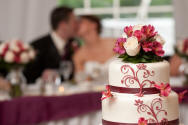 You will want an expert that anticipates each special moment to capture it without drawing attention to them self and away from you! What happens when, why and how are second nature and not guessed. You do not want to worry on your wedding day if your photographer is getting what you want. Relax! Enjoy your day!
---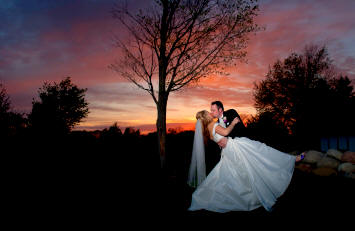 "From our first meeting, you have blown us away with how much you genuinely care about your customers! Your attentiveness and guidance throughout the entire process made this very important step EASY! Thank you so much for the incredible photos and also for the continuing care you give to us even after the wedding. Our family has found a wonderful photographer and we can't wait to use you again in the future!
S
eriously John, your customer service is unreal...compared to other vendors us brides deal with, we are lucky you have been so helpful! Its just not the norm in the wedding business I'm afraid! I make sure to throw your name out whenever I can! You guys deserve it! :)"
- added after she saw her bridal album...
"OMG....I'm speechless......seriously I'm sitting here with my jaw dropped at how gorgeous it is!!!!!! You totally nailed it.....and I have tears in my eye John . You are unbelievable!!!! :) A true artist! WOW I had no idea it could be so beautiful.....I'm still giggling bc I'm so happy!!!!
thank you thank you thank you!!!!!!!!!!!!!!!!!!!!!"
Sandee O'Rourke Round Lake, IL. May 1st
Please give us a call at the studio. Find out if your date is still available and allow us to help you with all your questions 847.587.1234
---
Our Lake County Images have been awarded to this cover 5 of the last 6 years we have entered this Lake County Bridal Planner competition. Helping countless local brides plan their unforgettable wedding days. This honor is bestowed each year by an impartial local judging panel who have no idea which photographers submitted what. Trust your wedding to our award winning, consistent quality. A studio that loves weddings and will take great pride in your wedding! Lake County and Chicago wedding photographers & Chicago wedding videographers.
Pick up the phone and call, 847.587.1234 There is never a cost or obligation. No one will try to sell you anything! Let's just "chat" about your life and family at this time in your life, and see if there is something we can create for you that will bring tears of joy to your eyes when you see it. If you become a client of our, that's wonderful! If you do not, that is okay too. We are not always right for everyone.
"Our pictures are more wonderful than we could have ever imagined! This was the biggest day our our lives and we will always remember it because of the amazing photographs that you not only took of us and our bridal party, but of all our friends and family. Not a moment was missed and we will treasure these captured memories forever."
Joe and Patty Edmonds - Franklin Park, IL May 22nd
Please don't miss out on this opportunity to expertly capture your loving emotions and relationships during this most special time of your life! Allow us the honor of adding you to our list of thrilled brides. Please call me at 847-587-1234 There is never any cost, obligation or sales pressure.
| | |
| --- | --- |
| You exceeded our expectations! Especially given the "horror stories" I have heard from others. We have already recommended you to our friends! You were so easy to work with. Great job! - Diana Dixon, Chicago IL. Oct. 18th | |
Recommendation bridal albums & parent albums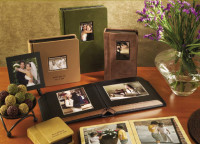 Imagine all your favorite, exquisite bridal images showcased with a truly timeless bridal album. Handcrafted from the finest materials ensure you timeless quality and flawless images for generations yet to come. You owe it to your new family as well as future members yet to be born. You will never regret your decision on quality photographs in such a timeless showcase as this.
---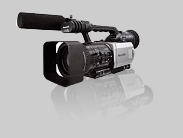 View our wedding video samples. Right now.


On Air Wedding / Photography, Video Expert on ABC, WGN and FOX TV

networks. When you have but one chance to get it right and it is of vital importance for to have amazing photographs & videography you really need solid trust and unwavering confidence in your wedding photographer!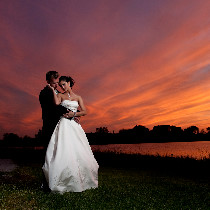 "The one thing that was priority for me when planning my wedding, was to find an amazing photographer. Your wedding day is a day to cherish forever, and I wanted to make sure not one moment was missed. Chicago Wedding Pictures absolutely exceeded my wildest dreams and gave me the most incredible pictures! They captured the most precious and beautiful moments, and I am so grateful for that. Your wedding day literally goes by in a flash, and I am so elated to be able to relive that day, with my wedding pictures. All of my photos were so incredible that it took me a year and a half to pick my pictures for the photo album! I am so fortunate that I chose Chicago Wedding Pictures for my wedding day!"
Kate Bouma -Grayslake, IL May 24th
We love weddings! We specialize in weddings! We even put it right in our name!! How many Chicago Wedding Photography studios do that? Your wedding has already had hours of planning your details with many more yet to come. Your wedding has not been an after thought and it certainly should not be to your wedding's photographer!
---
847-587-1234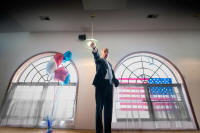 Thank you so much John, great job, great work, thank you! You were were working hard! I can't belive you did this, it is fantastic. I love it. Great job! Thank you so much!

U.S. Congressman Rep. Joe Walsh (IL-08) February 7th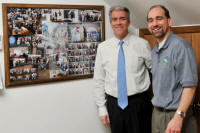 "The collage is great . We'd be pleased to hang it on the wall to commemorate the Grand Opening and at the same time promote a terrific local business. Thank you again for your excellent photographs and for being part of the day". Dave Carlin District Director for Rep. Joe Walsh
Voted among the top 5% of photographers Nationally. Started in 1992 out of a home in Mundelein. Almost two decades later, in our state of the art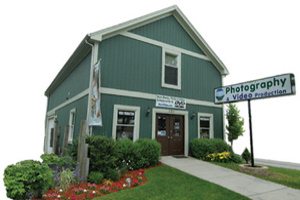 studio, our award winning work has reached national and international acclaim. You'll never regret your decision after realizing how smoothly your day went, how much extra time you enjoyed with your family and friends, how unrushed you felt and certainly how priceless your images have become for you.
---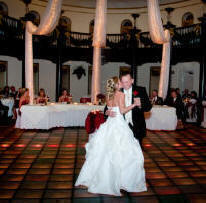 "John was the most amazing photographer we could have asked for our wedding. He captured every moment without us even seeing him. He gets around the room so quickly! He truly cares about you as a couple and getting to know you which comes through in the pictures. Our fondest memory is that at one point during the day he even laid in a snow bank in a tux to make sure he got the perfect shot. You can tell that this is not just a job to him but something that he truly loves doing. When we got home from our honeymoon to see our images we could not believe how many there were to choose from. We have since recommended him to friends and they were just as pleased. Thank you for your passion and dedication. Your love for photography and romance shines through. We no longer consider you just our wedding photographer, but a friend!!" Carissa and Chris Mingo Elgin Dec 28th
---
You need breathtaking portraits that make you cry tears of joy! Showing all the emotion and love you have for this man of your dreams you have finally found along with all that you have done to make your dreams come true!
Is that too much for you to ask? No, it is not! As a matter of fact you should demand it! Then you ask yourself... "Who can I trust to create beautiful photographs of the day I've been planning to perfection for so long? Who can photograph my wedding exactly how I want it? To allow my true emotions to come rushing back to me every time I look upon them, years and generations that are sure to come.
---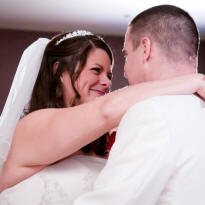 "I was so nervous about picking a photographer. It was one of the most important wedding decisions to make, and we definitely picked the right guy! I couldnÂ't be happier with how our photos turned out. He was dedicated to taking all the right shots as soon as he walked in the door. He captured every moment perfectly, and IÂ'm in love with our wedding photos! A perfect way to remember our perfect day!"
Chelsea Lindsey - Antioch, IL November 21st
---
TWO of our weddings were spotlighted in a recent issue of Chicago Style Weddings magazine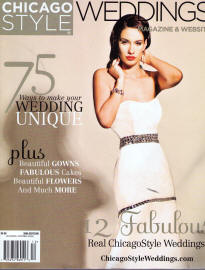 ---
Review are artistry! Full weddings from start to finish Right Now, Right Here
---
Big City Chicago quality and expertise right in the heart of Lake County Illinois. Located in Fox Lake, Ingleside, straight West of Great America and Gurnee, IL 15 minutes from I-94
Visit our Lake County portrait studio for family portraits, children's portraits, senior portraits and certainly engagements portraits prior to your wedding day and your Chicago Wedding Photography right in Fox Lake.